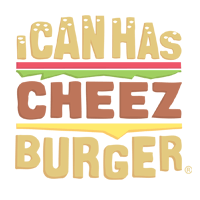 I Can Has Cheezburger?
Once a week, we will be featuring an extraordinary animal account on Instagram! Their story, the adorable pictures, and pawesome videos! This week's spotlight goes to @willowthebeautifulcat!
Willow came into Lori's life unexpectedly. Lori is a pre-kindergarten teacher who works with children with special needs, and one day two of her students made a discovery, a tiny kitten, all alone, outside the medical foster home.
Lori was walking to her car when she noticed the stray kitten had been following her, then she noticed her unique face. As Lori describes it on her Instagram, this kitten was "born with a fuzzy heart-shaped nose."
Lori took the poor flea-ridden kitten to the vet, "The vet said she had a chromosomal abnormality like Down syndrome," Lori explained to MeowAF. "She said if I took her to a shelter they'd kill her because she wasn't 'pretty enough.' "
Lori decided to adopt her and named her Willow, after the street where they first met.