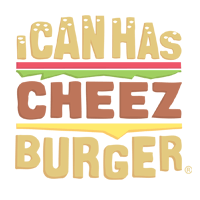 I Can Has Cheezburger?
The Waggle Foundation is a crowd-funding platform that helps reduce economic euthanasia in pets, striving to help every pet in need, just as their motto says "No pet parent should lose their best friend because of financial hardship."
That's why ICanHasCheezburger is proud and excited to team up with the Waggle Foundation and to introduce the "Pet of the Month" initiative.
Each month ICanHasCheezburger will be featuring a critical pet in need of financial aid. Their story, the adorable pictures, and their incredible journey from the kindness of strangers.
100% of donations to pets on the Waggle crowdfunding platform go directly to the veterinary providers administering care and never to the pet owners. This way, Waggle provides the safety and security for all donors in a way that other crowdfunding platforms cannot guarantee.
Without further ado, we would like to introduce Leo!
Leo is a ten-week-old kitten that is believed to have been picked up and dropped by a hawk from a significant height, breaking his 2 front feet. Here is his story...
For Donations & More Information: https://wagglefoundation.org/donations/icanhascheezburger-leo/