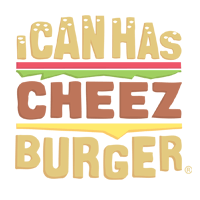 I Can Has Cheezburger?
It's Halloween month, and everyone is getting festive. That includes out cats and kittens, of course. And what better way is there for them to get ready for Halloween than to get into that new orange house that you worked so hard making for them? Oh, it's not for them, you say? Pttt. Of course it is.
Halloween is the time of year when some animals reeeally get to thrive. You got your black cats finally getting the time in the spotlight that they deserve. Suddenly, people are aware of how adorable tiny bats can be. It's a beautiful time, and these are beautiful kittens, and we are so excited for this year's Halloween!