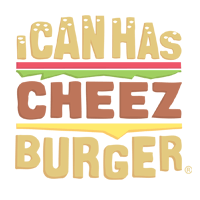 I Can Has Cheezburger?
And then the conversation got carried away and before we knew it -- Sean Astin Appreciation Day was born! And we're totally on board!
It all began when Twitter user @samxgrace posted some photos of Sean Astin adorably hanging out with a cuddly otter, but made the mistake of saying, "Sean Astin from 'Stranger Things'".
Check out the hilarious transition, from otters, to diapers, to an entire day dedicated to Sean Austin, below!