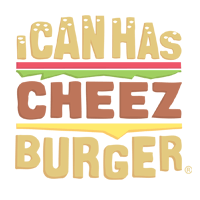 I Can Has Cheezburger?
Thanksgiving is a time for friends, family and holiday feasts—but also a time for possible distress for our animal companions. Pets won't be so thankful if they munch on undercooked turkey or a pet-unfriendly floral arrangement, or if they stumble upon an unattended alcoholic drink.

Check out the following tips for a fulfilling Thanksgiving that your pets can enjoy, too.
Happy Thanksgiving, everyone!