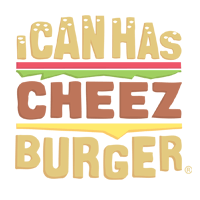 I Can Has Cheezburger?
One of our favorite entertaining comic artists, @hannahhillam, has introduced a new kitten into her comics, and into her life.
Introducing Mouse! Hillam adopted him from @humanesocietysv and decided on the name "Mouserat," Mouse for short. Before coming into her care, "He was fostered by a wonderful woman who said he and his siblings helped her through the stress of working in a hospital during the beginning of COVID. I'm so glad he came home with us because he fits in so well. This cat will play fetch for an hour straight. He loves perching on my shoulder and has quite the purr. He has endless energy and the prettiest green-yellow eyes."
Hillam sadly lost her cat Bear, July 18th, 2019. Bear and Battleship were often featured in her popular comics and now it's time for Mouse to make his comic debut. According to Hillam, "Battleship was pretty ticked that we brought a strange new cat home but he's warming up and they're even playing together now."
We can't wait to see the relationship between Mouse and Battleship develop! Follow Hannah Hillam on Instagram for all comic updates!