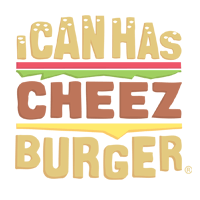 I Can Has Cheezburger?
Danielle Crull is an optometrist at a children's eye care center, A Child's Eyes. Every day, she treats kids who struggle when they are told they need to start wearing glasses or patches so Danielle came up with a brilliant idea.
Two years ago, Danielle rescued Truffles from a local shelter and began teaching her some fun tricks. Unlike many cats, Truffles was all about putting on a show for Danielle if it meant she got a treat in the end. Soon, the cat was high-fiving, fist-bumping, and shaking hands with the best of them.

After seeing how great Truffles was at learning new tricks, Danielle thought she may be able to get the cat to wear glasses. To her total shock, Truffles was all about them! So, she was officially hired at A Child's Eyes to help kids get comfortable and excited about their new eyewear.
Story via: 6abc