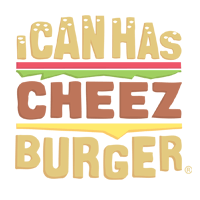 I Can Has Cheezburger?
"The Cat Men of Gotham" is a pawsome new book written by Peggy Gavan and provides a historical glimpse into the lives of stray cats living in harsh New York City at the turn of the century. The nineteenth century was a rough time to be a stray cat in New York City. The city's human residents dealt with feline overpopulation by gassing unwanted cats or tossing them in rivers. But a few lucky strays were found by a group of cat men including firemen, cops, athletes, and politicians, who rescued them from the streets and welcomed them into their homes and hearts.
The book is divided into nine sections: seafaring cats, police cats, fire cats, artist/editorial cats, hospitality cats, theatrical cats, civil servant cats, good-luck cats, and lucky cats. Each section provides a collection of short stories, each from different time periods. Gavan artistically balances both factual evidence and heart-warming details to create a book full of engrossing tales of feline-human relations.
Here are some of the heartwarming photos and stories from this new book.