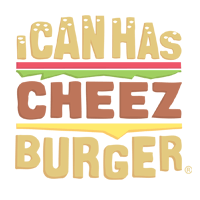 I Can Has Cheezburger?
Meet Jubilee, the husky who was rejected by breeders because she looked "weird," according to the rescue organization Husky House.
Jubilee is a Siberian husky with a unique and unforgettable bug-eyed stare -- which has since made her viral! Reddit user, u/critterwalk, share Jubilee's picture with the Reddit community, with the title, "This is Jubilee. She just happens to look like bad taxidermy."
Thanks to her cartoon-ish eyes, Jubilee was made into an internet star overnight!
Before her stardom, it was difficult to find someone to take Jubilee home with them, her caretakers at Husky House wrote in a Facebook post in her voice:
"Huskies are majestic looking dogs and I don't know why I don't look like them,I wish I was beautiful so someone would want me to be their dog."
If that doesn't hit you right in the feels, you might want to go to a doctor to make sure you're human.
Thanks to Jubilee's sudden stardom, her adorable face was being shared countless times and finally landed her a forever home!
Story via The Washington Post