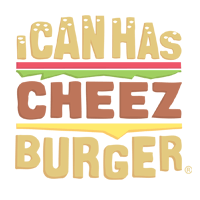 I Can Has Cheezburger?
There's no doubt that the long lockdown has brought out the best in people's creativity.
We've read about the Piggenheim Museum and the printable kit for geckos.
But this time it's the cat's turn.
The stand-up comedian, Jake Lambert, and Jessica Atkins are the proud parents to three-year-old cat Richard Parker.
Poor Richard is currently housebound due to a misfortunate foot injury. The couple wanted to cheer up their moggy a bit while in lockdown, so they came up with an idea to turn their house into a cat-sized art gallery.
Jake told Metro.co.uk: "Richard Parker isn't currently allowed out because he injured his foot. He seemed bored and so were we. We thought we could all do with some entertainment. All cats require a lot of stimulation, and we thought he might enjoy taking in some culture".