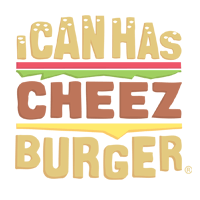 I Can Has Cheezburger?
The legendary bloodline lives on! For those of you who don't know, before there was Grumpy Cat, Youtube, or Vine, there was Zoboomafoo, and he was a classic. Jovian, a Coquerel's sifaka lemur was the star of a 90s short-lived PBS wildlife show called Zoboomafoo. In the show, he would bounce around, snack and stare at the kids of the show. He sadly passed on in 2014 of kidney failure at the Duke Lemur Center in Durham, N.C. He was 20½ years old.
Now, The Duke Lemur Center has announced their first birth of the season and it just so happens to be the granddaughter of the legendary Jovian! Check out the new pictures released of Marie, a critically endangered Coquerel's sifaka born February 23, 2019 to first-time parents Gertrude and Remus!