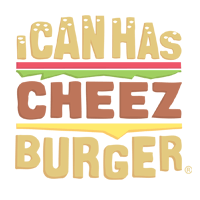 I Can Has Cheezburger?
Once a week, we will be featuring an extraordinary animal account on Instagram! Their story, the adorable pictures, and pawesome videos! This week's spotlight goes to Umora, the wild sable!
Umora was saved from a farm intended to kill and turn her fur into articles of clothing. She was saved by Zhenya, a Russian woman, who happened to find a picture of a wild sable online and feel immediately in love with the animal. She knew she had to save it. When Zhenya discovered there was an opportunity to buy the sable out of the fur farm, she jumped on the chance.
And while Umora did come from a traumatic background, living on that fur farm, she's slowly overcoming her fear.
According to Zhenya, Umora is often quite emotional, and even a tad hysterical, due to her life in the fur farm. Umora is also very clever and active, and she will steal your stuff -- because stealing is fun!
And with time and patience, Zhenya and Umora are living life to the fullest. You can follow their adventure on Instagram!