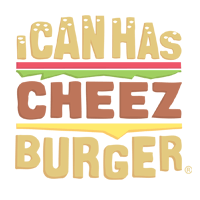 I Can Has Cheezburger?
Breathe it in! There's nothing like the smell of fresh-cut grass in the morning! It's the smell of spring and happiness (to those who like it).
Dogs can't get enough of fresh-cut green that they have to roll around in it, as much as they can bury their bodies into the grass. However, sometimes, that grass stain tends to stain more than just our jeans. If your pup rolls enough in the right grass, it's likely your dog will leave that area looking like it emerged from the swamp.
A dog version of the Hulk. Not that we mind! We love dogs and love the color green, so what's not to love here? I'm sure these fellow dog owners find the humor in the situation and might be a tad bit annoyed when it comes to cleaning up but it's all in good fun!
And just look at those doggo smiles. It's worth it.