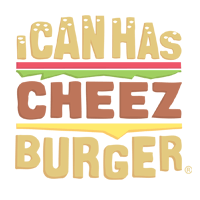 I Can Has Cheezburger?
I'll admit it: I think my dog is better than 90% of the humans I know. Maybe 100%. I love spending time with him, he's always happy to see me, and all I have to do in return is feed him and pick up his poop. It's a good deal! Those with pets will know what I'm talking about. Our animals are our best friends, and we're not ashamed to admit it.
When it comes to travelling, it's always bittersweet, knowing that my furry best friend is in a dog hostel while I'm seeing the world. But it doesn't have to be this way! You can take your dog or cat travelling with you. While getting out of airports is always a hassle, Doing so with your pets requires a little bit extra planning, and a some preparation. Some big airports are difficult to leave such as JFK airport or Ft. Lauderdale Airport and are known to be complex even without pets. Knowing what to do and what to prepare for, will make getting your good boy to you destinage that much smoother - Bon voyage.