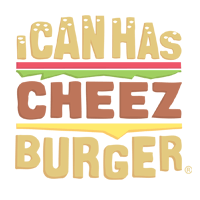 I Can Has Cheezburger?
Mr. Biggles is a very naughty cat from Melbourne, Australia, who has risen in fame on the Internet for basically being terrible. A local adoption company wrote a personal and very honest ad for Mr. Biggles because they want him to find a permanent home. In this case, We're not sure someone will be brave enough to adopt "an utter utter utter bastard. He looks gorgeous with his slinky shiny black fur and big yellow eyes... but beware. If he doesn't like what you're doing he will give you a nip! Sometimes he likes to swipe at your feet too. It just depends on what he can reach at the time".
You can read the hilarious full ad Here.